Do your days and weeks seem to fly by? Your weeks don't have to be running on empty. Here are are ten ways to make your week flow a little smoother & to help you feel more organized, day to day.
DON'T PUT IT DOWN, PUT IT AWAY
The cardinal rule of getting and staying organized is to create a place for everything. If it takes less than two minutes to put something away, do it in that instance. If it takes longer, come back to it at the end of the day to put it away. If it doesn't have a home and it will take time to create a place for it, put that as a task on your to-do list. Absolutely everything needs a place to live.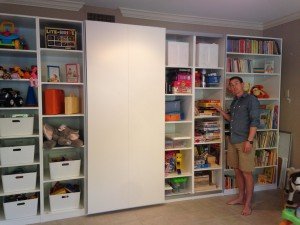 PLAN OUT YOUR WEEK ON THE WEEKEND
Anticipate your needs for the week before the routines and activities begin. On Saturday or Sunday, pull out all your calendars and schedules [sports, church, meals, transportation, etc]. Write or type on your calendar your plans and create an action list that allows you to be prepared for each event. For example, if you need to bring snacks for the t-ball team, the treats need to be added to your grocery list. I recommend a simple combo of paper and digital for scheduling and list making. Here's a free resource for a Gmail and paper calendar combo.
CLEAR OFF THE KITCHEN COUNTER EACH NIGHT
The kitchen is the center of activities for almost all households and therefore can get a little messy [or let's be honest, it explodes somedays!]. Because it's such a versatile hub, you need to spend the time it takes each night to get the counter and table cleared. Mail put away, dishes in the dishwasher, papers stacked, crafts back into the drawers. A little maintenance each day goes a long ways to staying organized. And it's the best feeling in the morning to start the day with a clean slate [counter!]. There's nothing more discouraging than starting the day feeling like you're already behind. Set yourself up for success the day before.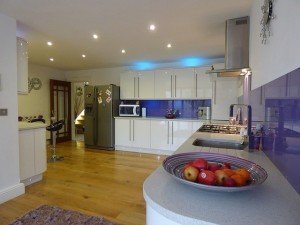 HAVE NO MORE THAN 3-5 ESSENTIAL TASKS EACH DAY
Our to-do lists can become more like a "dream list" rather than a list we can actually work off of. We add items that are not essential and are more of "some day tasks." It's wise to have a large list of future tasks, but you also need to have a concise list that you can work off of each day: your Active to-do list. On this list, you should have no more than 3-5 essential tasks to complete each day, and they should be tasks that you can accomplish completely in one sitting. For example, if you need to sort pictures, we all know that is a task that could seem like it's never done. So your task for the day would be to "sort one box of photos" or "sort photos for 90 minutes." It indicates there is an end point. It's important that the essential items to accomplish, are able to be completely crossed off that day. You need the sense of completion and you need to set yourself up for success. At the beginning of the week, slot out your essential tasks over the week so you can visualize how you'll fit things in to get accomplished. Here is a free resource for you to slot out your tasks for the week.
GET READY THE NIGHT BEFORE
Mornings are crazy enough as it is to get out the door on time. Set your clothes out (including jewelry) the night before and have your kids do it as well. It takes the stress and choice out of the morning rush. Prep lunches, snacks, backpacks, and papers the night before, as well.
DESIGNATE A HOME FOR TRANSITIONAL ITEMS
Clutter can be caused by things that don't actually belong in your house, but are only "visiting." Items such as: books to return, DVD you borrowed, clothes to be donated, returns to make. These items are moved around the house until you take care of them [or lose them]. Set designate a place so you are not moving those annoying items from place to place. It's a different solution for each household, but baskets in the front hall, bin in your bedroom, a shelf in the garage, etc. Certain items may need to be in a visible location so you don't forget about them. Label bins [deliver, donate, return, school, etc] and get the whole family to start using them!
DO YOUR MOST DREADED TASK FIRST
Start your day doing the task you hate the most first. We all save the most painful task for the end of the day, but often times it never gets done. Or, it hangs over your head all day. No one likes to file, but if the bin is overflowing, start the day getting the papers into the drawers. I promise when the task is complete and crossed off, the rest of your day will feel like a breezy day on a beach.
HAVE SOMEONE OR SOMETHING HOLD YOU ACCOUNTABLE
If there are certain areas you feel like you fall short of staying organized or are always late to accomplish, ask a friend to hold you accountable. Another option is to post your list for the family to see so they know if you have crossed items off. You can even set yourself up a reward system. We do it for kids to accomplish chores, so why can't you have a reward?! Identify where you need a boost, and help yourself accomplish more.
GET THE WHOLE FAMILY INVOLVED
Most likely you aren't the only person who is living in your household, so why do you feel like you are the only one keeping things moving forward? As women we tend to have the desire to be in control and have the martyr syndrome to need to get it all done ourselves [yet then sometimes we have self pity…]. Take a step up and realize where others can help you, how kids can have their own responsibilities, and husbands can pitch in. At the end of each day, set the timer for fifteen minutes and have everyone help pick up the house and get ready for tomorrow. It's always more fun to make a game out of it or turn on music.
CARVE OUT TIME FOR YOU
For most women, personal time is the first thing that flies out the window when things get chaotic. Often, you don't even think about having time for yourself because you feel you should be getting something else accomplished or spending every free moment with the kids. Personal time looks different for everyone, but even 15 minutes can make a world of difference. Investing in yourself allows you to be a better mother, sister, wife, friend, woman.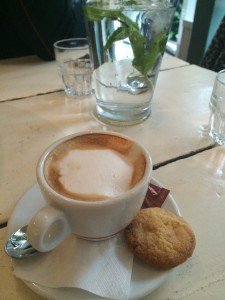 Ready, Set, Get Organized.
Attack and conquer these ideas starting this week! If you feel really overwhelmed with life, take one at a time. Your house and life didn't get this way overnight, so it will take some time and determination, but you can do it!!
Contact Michelle if you need help implementing or getting areas of the home organized.